GenderCool is incredibly grateful to have a true ally in the White House.

Click the arrow above to watch Champion Ashton's (He/Him) remarks
before introducing President Joe Biden.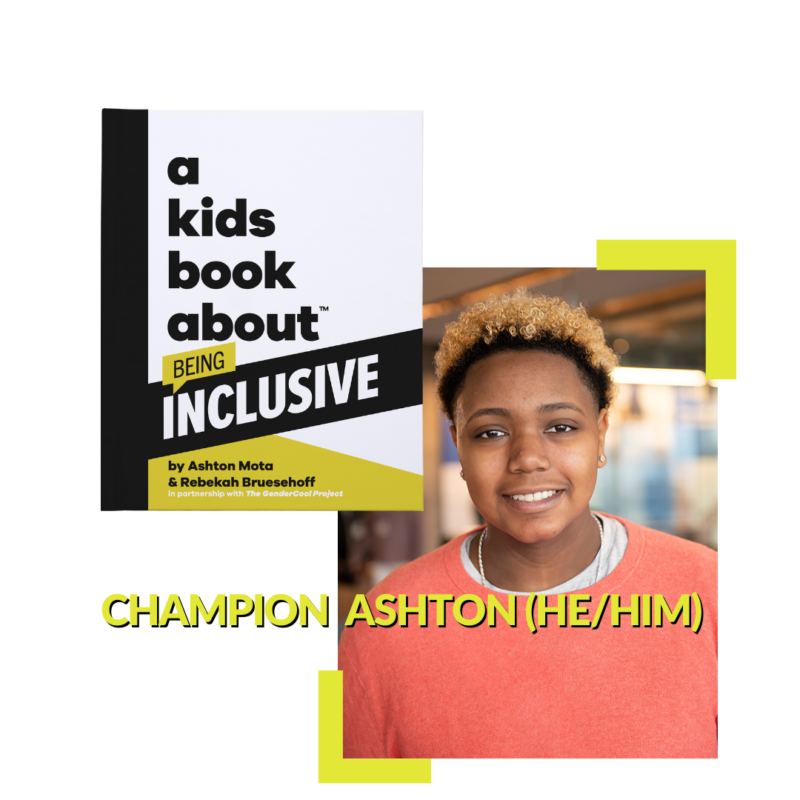 "President Biden has always stood up for his family, and I know he will stand up for my family, too. Mr. President, thank you for having our back." – Champion Ashton (He/Him)
Click here for the White House's mind-blowing official recap of the event.
Champions Stella (She/Her), Ashton (He/Him), and Gia (She/Her) were honored to participate in the White House's Convening on Transgender Equality.
"I want to say directly to all the transgender students gathered here and all across the nation: We are on your side. We've got your back. We stand with you. We see you. We hear you. We respect you." – Dr. Miguel Cardona, Secretary of Education
Click the arrow above to watch the President's full event, including opening remarks by Ashton (He/Him) and Transportation Secretary Pete Buttigieg.
4 Easy Ways to Join Ashton Being GenderCool
Honor of a Lifetime
To President Biden + Dr. Biden, It is my great pleasure and honor to gift you a copy of my book! I'm excited to have the opportunity to speak alongside you today. :) Thank you for doing amazing work to make sure that EVERY American feels included. Keep being GenderCool!!
– Warm Regards, Ashton Mota (He/Him)