Susan Miller – Reprinted from USA TODAY (Front Page, June 3, 2021 & online June 1, 2021)
They are four poised and purposeful young people navigating school, family, friendships and the peaks and valleys of teenage life.
They are athletes, acrobats, musicians, performers, student government leaders and advocates.
And now – just in time for Pride – they are published authors, hoping their words will educate the world on what it means to be transgender and nonbinary.
In a year that has seen salvos of hostile anti-LGBTQ legislation from statehouses, much of it aimed at younger generations, transgender and nonbinary teens are continuing to flourish and inspire.
For Rebekah Bruesehoff, 14, Hunter Chinn-Raicht, 15, Ashton Mota, 16, and Gia Parr, 17, authors of three new groundbreaking books, it is all about starting conversations. The books, which ship this month, "provide positive ways to replace misconceptions with real experiences with trans and non-binary kids, focusing on who we are, not what we are," Hunter said.
The teen authors are members of the GenderCool Project, a youth-led group that works to replace misinformed opinions with positive and real experiences of young people who are transgender and nonbinary. GenderCool teamed up with the company A Kids Book About – whose books tackle complex topics such as racism, anxiety, body image and cancer – to create a collection to cast light on the underrepresented.
"Young voices have unlimited power to help direct the future of this country and the way in which we understand each other as Americans," GenderCool co-founder Jen Grosshandler said.
Each book tells the story of the young author's transgender or nonbinary life, she said. "And threaded through those stories you get delicious, snackable information that helps you understand who they are and what they hope for their future. It helps you learn without you having any idea you are in a teachable moment."
Pride is back in 2021: Here's how to celebrate with parades, in-person and online events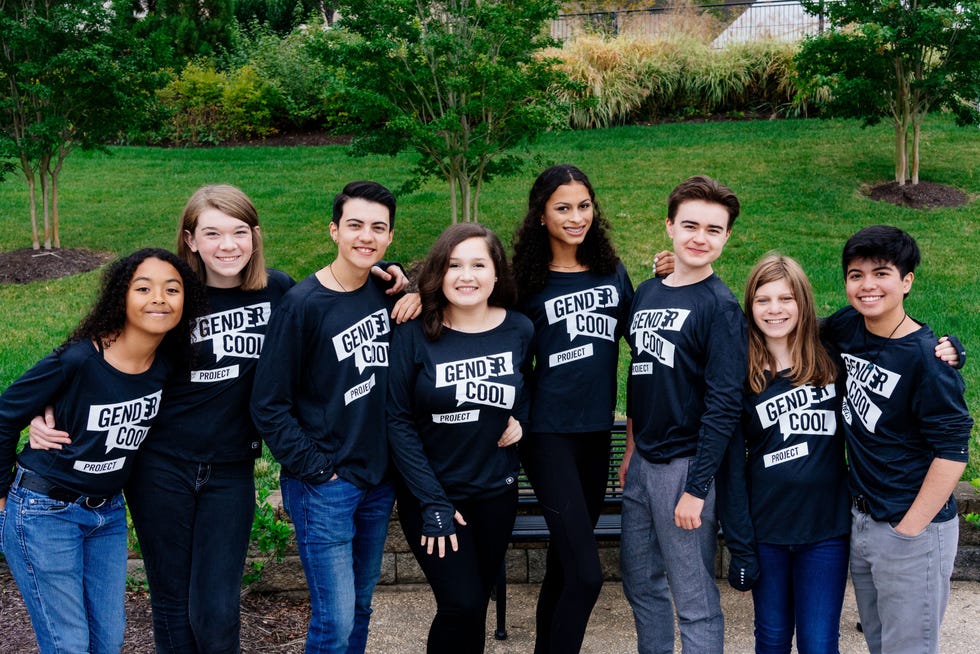 Kids Book About books emphasize color, layout and type to help kids and parents apply the stories to their lives rather than dwelling on the book's characters.
"The audience is everyone," GenderCool co-founder Gearah Goldstein said. This series of books enables "comfortable conversations" about topics some people aren't comfortable with. "Kids are ready to have these conversations that many times adults don't know how to approach."
'Record-setting year' for anti-LGBTQ bills
There have been 337 anti-LGBTQ bills introduced in 2121 legislative sessions across the nation, including 75 bills that would block transgender youths' participation in sports and 40 bills that would deny youths gender-affirming medical care, according to the Equality Federation and the Movement Advancement Project (MAP), which track state laws.
"This has been a record-setting year in terms of the number of bills targeting trans youth as part of a larger, coordinated attack" by conservatives and right-wing elements, MAP senior policy researcher Logan Casey said.
Transgender athletes speak out: These trans athletes say they deserve to win and lose alongside their teammates
The effort to appeal to hardliners leaves lawmakers out of sync with the public, said Naomi Goldberg, deputy director for MAP. "We know the vast majority of Americans support non-discrimination laws," she said. "In many ways these bills are drawing on fear and misinformation – rather than where people have their hearts."
President Joe Biden came into office vowing a commitment to LGBTQ rights. He has repealed the trans military ban, extended anti-bias protections in housing and health care, brought LGBTQ people into his administration in high-level positions and urged passage of the federal Equality Act.
But bills have proliferated at the state level by lawmakers intent on scoring political points and spreading false claims, Casey said. "So much of what we are seeing is total lack of understanding about trans children."
'Incredible courage': 3 who fought the military transgender ban took stands that opened eyes, shaped lives
While the books are not a direct response to the blitz of hostile bills, their message couldn't be more timely, Goldstein said.
"The reality is that trans and nonbinary have been around since the beginning of people," she said. "But only now do we feel safer as a community to share our experiences."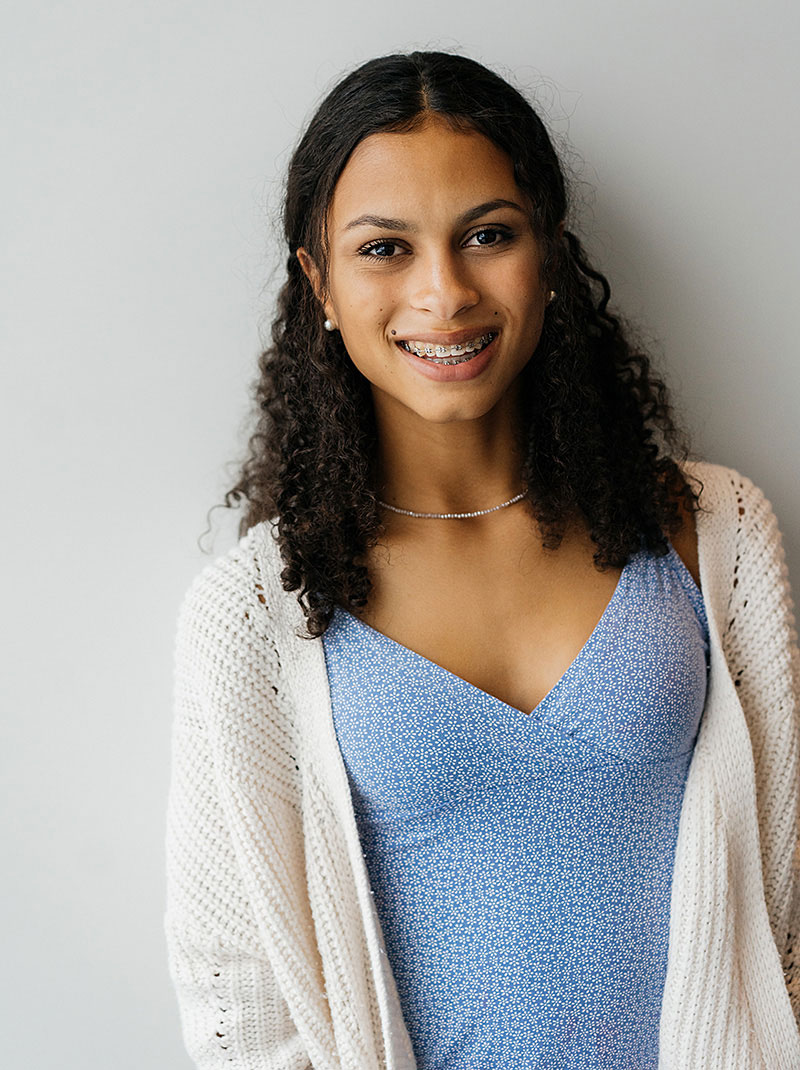 'Wow, look at all you can do'
Gia is a cross-country and field hockey standout and student government leader who has lobbied Congress.
Writing A Kids Book About Being Transgender was a defining moment. "I wanted to be able to educate people," she said. "In the media, there is a lot out there. But this book reaches a new demographic. Kids are looking for resources but don't have the right places to look … or the right words."
Gia, who came out as transgender at 11, recalls her earlier years. She was nervous about returning to her co-ed middle school's cross-country team after she transitioned. But she was embraced fully, even being named captain.
'Society is changing': A record 5.6% of US adults identify as LGBTQ, poll shows. And young people are driving the numbers.
Yet a lack of resources left a lasting impression, and she hopes her book fills a gap sorely needed.
"For people who have trans kids already, I hope it teaches them the future will be OK. For trans people all over it's not easy. My experience hasn't been easy; I still struggle," she said. But the book's message is "wow, look at all you can do."
Champion Hunter (they/them)
'Not everyone fits into the pink and blue binary'
Hunter – an aerialist, dance team member and a devoted animal lover who volunteers at a local shelter and has fostered over 60 kittens – lives by a dictum that "words matter."
"When a major dictionary named they/them as their word of the year, I felt seen," says the author of A Kids Book About Being Non-Binary. "I wanted to start conversations between kids and their families surrounding this new language."
Hunter hopes the book will teach young people key words that describe them and ease the topic of gender identity and expression into family conversations.
Loving families: They gave birth and love their children. And they want to remind you 'not all pregnant people are women.'
Young people should be allowed breathing room to exploring gender issues, Hunter said. Their message is simple but powerful: "I want kids to know that they are perfect as they are, and they should listen to their heart and not bullies. Not everyone fits into the pink and blue binary. I am gray, white and all the colors in between."
'Important to show it's not hard to be inclusive'
Rebekah runs track, plays field hockey and performs in musicals. In 2018, she testified before the New Jersey State Legislature in support of a bill that would require schools to include accomplishments of LGBTQ people and people with disabilities in curriculums.
Ashton's young life is centered around advocacy and leadership roles in school and the community, and he is intent on representing the voices of Black, Latino and LGBTQ youths.
The duo, who both identify as transgender, collaborated on A Kids Book About Being Inclusive – and they share a passion about spreading an uplifting message.
Both authors say even the word "inclusive" can be daunting. "Inclusion can be scary at times, but it's important to show it's not hard to be inclusive," Ashton said. The book has a universal message for adults and teens, he said: "Stand up for what you think is right; treat everyone with dignity and respect; don't be afraid to take a step forward; use your voice."
Champion Rebekah (she/her)
Rebekah is a strong believer in the power of diverse representation in books and media, and she is hosting a book drive to donate publications to schools, libraries and other organizations.
"It's really important that kids get to see themselves – see characters and authors just like me," she said, adding it's equally crucial for non-LGBTQ kids "to learn about people who aren't like them."
Ashton wants to show trans and nonbinary people they are not alone and that the world is bubbling with opportunities. The collaboration with Rebekah "represents allyship. Two trans young people are co-authors of this book. This within itself is representative of the trans community."
Jennifer Grosshandler (May 21, 2021) – Policies at the Olympic level allowing transgender athletes to compete have been in place for years, and yet we have never seen a transgender woman in the Olympics.
I can still feel the rough spots of asphalt underneath me, balanced on one knee, fingertips on the ground. I remained as still as possible, razor focused, ready to sprint. I was at the net, my gaze set on that white band at the top, not daring to look to my left as one of the world's most celebrated tennis players, Chris Evert, served an ace.
It was the mid 1970s. I was eight years old and had been playing tennis half my life.
I am a woman who grew up in the world of sports. State ranked in Georgia by the age of 10, I was invited with my sister Melanie, also state ranked, to staff tournaments for the world's best tennis players at the Alexander Memorial Coliseum (now McCamish Pavilion) on Georgia Tech's campus in Atlanta.
Fast forward 30 years and I found running. In my life, there is no sport that fills me with such hope, clarity, with the sense that anything is possible, as the sport of running.
Jennifer Grosshandler ran the 2014 Boston Marathon.
The rush is so powerful, so healing, that it propelled me to two Boston Marathon finishes and multiple age group awards in the sport of triathlon.
Inspiration for The GenderCool Project
Women's sports has defined my life in the deepest, most profound ways. It has allowed me to thrive personally and professionally in ways I could never have imagined.
Folks will be hard pressed to find someone more vigorously supportive of women's sports than me.
As the mother of four, I have done everything I can to model for our three sons and our youngest, our daughter Chazzie, that finding their own connection to athletics can be one of the greatest joys in their lives.
Chazzie is 15 and proud to be transgender. She is fueled by her passion to volunteer, works hard in school, was the inspiration for The GenderCool Project, and is "open" to exercising with me.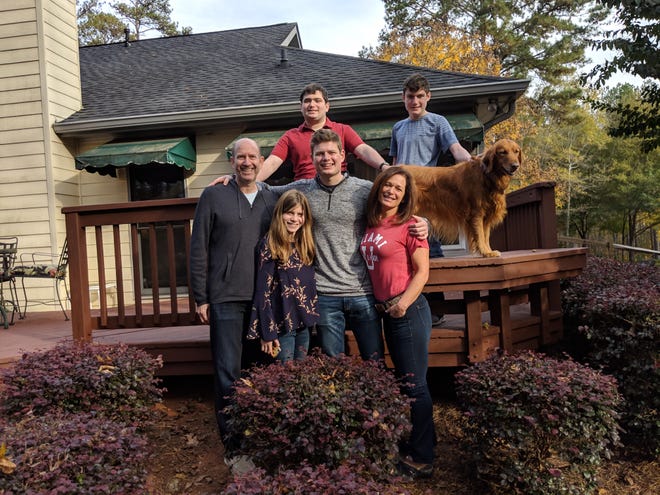 The Grosshandler family in 2019, with Sadie the dog. Back (l-r), Max and Jess. Front (l-r), John, Chazzie, Lev, Jen.
The truth is, sports is not her thing. It's all I can do to get her to take a walk with me. To her credit, she's the first to say she loves the way an awesome walk makes her feel.
It's all a work in progress.
Like so many teenagers, Chazzie is thrilled to be back in person at her high school. Next year, she plans to participate in a program called Charity Drive. Each year her high school raises significant money for those in need in our community, including pediatric cancer patients, our beloved veterans and military families. The high school sports teams are often the ones that raise the largest portion of this money. Chazzie wants to join the girl's volleyball team, in part, so she can participate in Charity Drive and raise money for those in need. She has no experience playing volleyball, and that's OK. My husband John and I are proud of her for trying something that will teach her teamwork and perseverance, while allowing her to give back.
All kids need to move. And all kids need to feel that they belong.
America Talks:Come #ListenFirst in a conversation to bridge political divides
A lawsuit limiting the participation of transgender girls in high school sports, orchestrated by a group that does not believe in equal rights for all people, has now been dismissed in federal district court.
And yet, it has spurred a series of bad bills based on fiction in select states across the country. These bills seek to dry up an entire ocean for kids who simply want a few drops of water. In my years of advocating for inclusivity, I have found the overwhelming majority of transgender and non-binary kiddos just aren't that interested in the competitive side of athletics. And the tiny percentage who are, are not the fastest fish in the sea. They are not the strongest, the most agile, the most competitive. On the contrary, it's a running joke among so many of our families that whoever finds the secret to getting our kids to move will have a building named after them!
Transgender athletes aren't a threat
Here's another truth: there are common-sense guidelines within most athletic organizations on the high school, collegiate and professional level.
Policies developed by medical experts have been in place at the NCAA and Olympic levels for years now allowing transgender athletes to compete, and yet we have never seen a transgender woman in the Olympics, or any kind of domination of women's sports by transgender athletes. We also know that in some states with inclusive policies, participation rates for girls in high school sports are stronger.
I've seen all sorts of terrible things happening within women's sports including unequal pay, sexual abuse and harassment.
Transgender girls and women are not and never will be a challenge to women's sports.
In 2018 Boston Marathon winner, Desiree Linden, stopped and waited as her friend and fellow elite women's runner Shalane Flanagan took a quick break during the race. That one moment, that stunning example of women racers at the highest level, being there for each other, even as they competed against each other, said everything about what is real and true and beautiful about women's sports.
Women's sports is as much about lifting each other up as it is about winning. Our values, our fundamental beliefs, even as competitors, should be grounded in celebrating all who simply want to belong.
Jennifer Grosshandler, she/her, is founder of The GenderCool Project.
Jennifer Grosshandler and Gary Kirshenbaum after a 2013 half marathon.